Milestone: IESG Approves the Large BGP Communities I-D for Publication
The almost final milestone has been reached in Large BGP Communities' progression from an idea in early 2016, to an I-D, and finally to publication as an RFC! The IESG has just approved Large BGP Communities I-D revision -12 on the 2017-01-05 telechat today.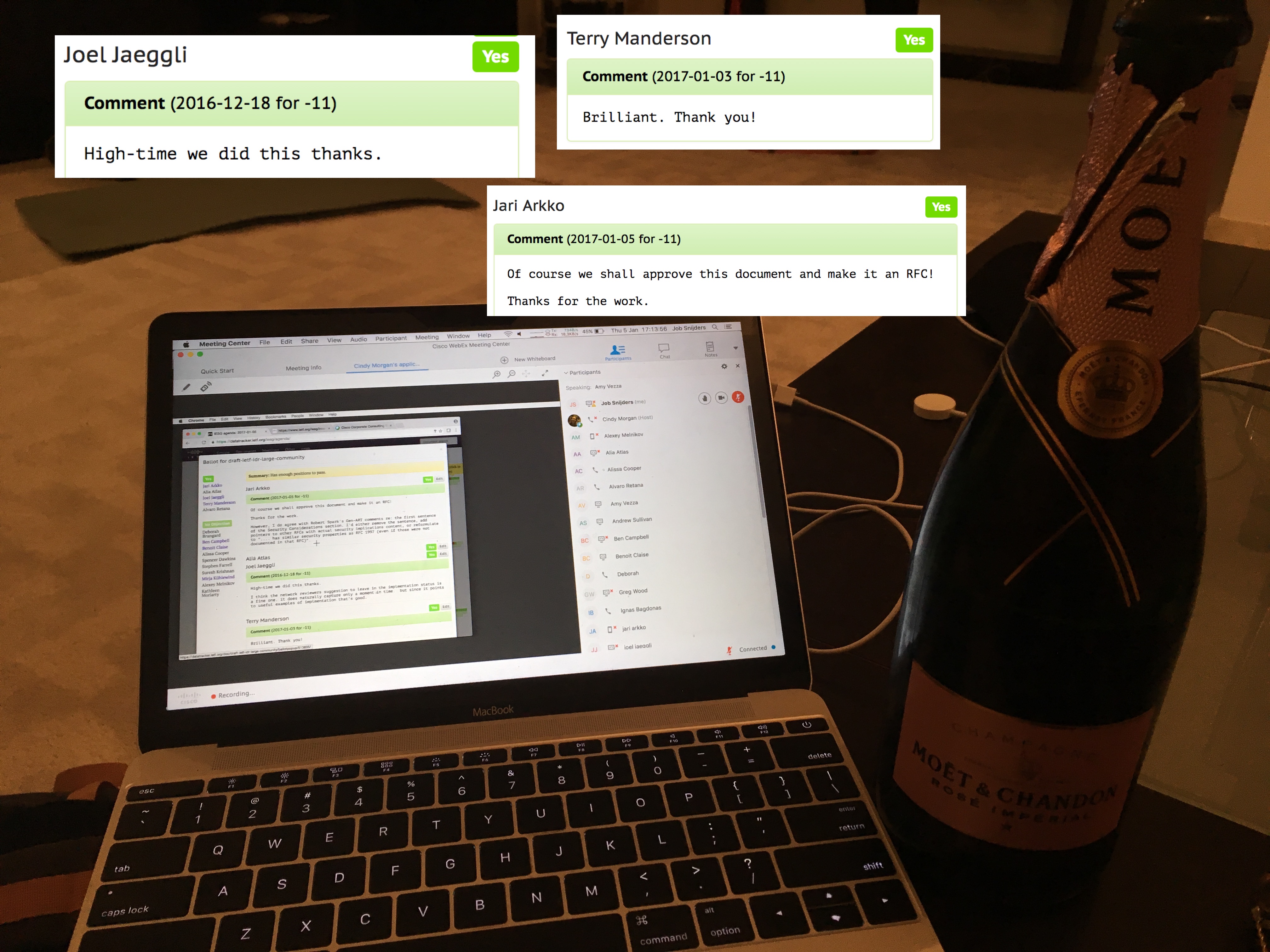 Because of everyone's efforts to resolve issues in advance, the Large BGP Communites I-D went to IESG Ballot with strong consensus from both the IETF IDR Working Group and network operators. As a result, the IESG Ballot Procedures were very efficient with no blocking comments, and also with overwhelming positive support: 5 Yes votes and 10 No Objection votes.
The RFC is expected to be published within a few months.
The document's history can be viewed here.
The official IESG announcement email has also been sent.